Are you trying to understand what your company offers in terms of health benefits during the 2020 open enrollment period?
Navigating the open enrollment process for healthcare benefits each year can be a frustrating and aggravating experience for many employees, but it's an annual requirement by most employers.
To help you know what plan to choose for 2020 and possibly save some money on health insurance premiums, we asked for expert advice from Amber Chittenden, vice president of client engagement for Apex Benefits, a full-service employee benefits brokerage and consulting firm in Indianapolis.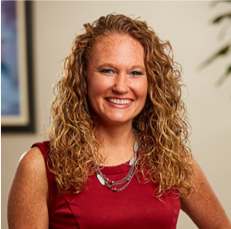 Chittenden says the most difficult thing for people to understand when navigating open enrollment is the actual overall cost of healthcare services.
"Most people think, you go to your doctor and it's $20, but that's not necessarily the case. Or you get a prescription and you have a $10 co-pay, so it only costs $10, but that prescription may actually cost $500," she says. "There's a balance there that you're not paying for, but that really is part of the overall cost of the entire plan."
An employee may choose their company's high deductible health plan based on its lower premiums, Chittenden says, but they may not understand the possible out-of-pocket costs.
"We traditionally don't know before we walk into a doctor's office or a hospital, what is this actually going to cost us? Unlike when we go to the grocery store or when we buy a TV or a car, we know the actual cost of it," she explains. "It's very worth it for the employee to do some research ahead of time."
Here are five tips for navigating open enrollment, followed by some trends to look for in 2020:
1. Ask questions
If you don't know, don't be afraid to ask, Chittenden says. The world of benefits is complex and the more you can understand it, the better. "Some people have that fear of going to HR and asking questions, so they utilize benefits incorrectly and then are penalized as a result of it," she says.
2. Attend group meetings or webinars
Most employers will offer educational sessions about the benefits during their 2020 open enrollment period, either in person or through webinars or recorded videos. "There's a lot of information that is shared during those meetings that will help you understand the benefits better, and even help you think of questions you haven't thought of," she says.
3. Assess your health benefits from last year
Knowing how many doctor visits or healthcare procedures you had last year will help guide your decision for coverage in 2020. "Sometimes, we find that employees just look at the most expensive plan and think it's the best plan. That is not always the case. Many times, they are overpaying for policies that they don't technically need," Chittenden says.
4. Weigh the risks
The reason we need health insurance is to cover those costly, unknown expenses that come up unexpectedly. Are you willing to pay $10,000 in insurance premiums each year for less risk, or would you prefer a lower premium of $5,000 a year while keeping another $5,000 in savings in case you need it? "Understand where you are from a risk perspective, and how much are you willing to take on," she says.
5. Consider nontraditional medical benefits to offset healthcare costs
Disability insurance helps to pay for your mortgage, car payments and other bills if a health issue or injury causes you to be off work for a period of time. Some high deductible plans also offer voluntary coverage for accidents, critical illness and hospital indemnity plans that are very low in cost, but help you to satisfy the deductible. "It's almost like insuring yourself for your deductible amounts," Chittenden says.
Costs for health benefits increasing
According to the National Business Group on Health, most larger employers expect a 5% increase in the company's costs for health benefits in 2020, with most continuing to cover nearly 70% of those costs. Chittenden says she expects costs to increase anywhere from 8 to 15 percent for larger employers, and possibly 15 to 20 percent for smaller companies.
"It's a challenge to offer health insurance to employees," she says. "Even with our larger employers, this is their No. 2 line item. You have your employees' cost for salaries, then benefits are second. Some employers simply can't offer benefits. However, with the landscape we have right now with low unemployment, they're finding they have to offer benefits."
On average, Chittenden says most employees contribute about 18 percent of the overall cost for employee-only coverage, and about 30 percent for family coverage.
"Employers really are picking up the lion's share of the cost of benefits for employees," she says. "When you look at small firms, they do require a little more of a contribution from employees than the larger firms, but on average, they are picking up the lion's share of the cost at about 60 to 70 percent."
High deductible health plans vs. PPO
"There definitely are some advantages to a high-deductible health plan, but it's not a one size fits all," Chittenden says. "It is really based on the individual's medical needs, whether a high-deductible health plan or a traditional PPO plan is best for that individual employee."
An HDHP helps employees to understand the real cost of health services, which ultimately helps to bring down the overall costs for the plan. On the other hand, a person taking high-cost maintenance prescriptions may be better off with a Preferred Provider Organization (PPO) plan.
"If you have a low utilizer of benefits, they're typically going to be better off in a high deductible health plan because they get their preventive visits covered at 100 percent, regardless. If they're going in [to the doctor] just for their annual physical exam and they don't have a lot of services throughout the year, a high deductible health plan is a good option for them because they're paying fewer premiums for that plan than they would be paying for a traditional PPO plan," Chittenden says.
For high-cost prescriptions, a PPO plan may cover more of the costs associated with preventive maintenance medications. Chittenden often recommends that employers offer choices between the two so employees can receive the maximum financial benefit.
More employees on maintenance medications want options when it comes to paying for those costly prescriptions, and Chittenden thinks more employers want to help with those costs.
"We all want our employees to be healthy. No one wants them to be in the hospital because they weren't taking their diabetic medication the way they were supposed to or they weren't getting a test they needed," she says. "It's not good for our employees, it's not good for their health and their families, and it's not good for the employer. Anything we can do proactively and preventively, that's what employers are really trying to focus on and invest the dollars in."
Trends in healthcare provide more access
Other trends in healthcare benefits include expanding options for virtual healthcare, second-opinion health support tools, mental health employee assistance programs, and employers with onsite healthcare clinics for employees. Chittenden views all of those trends as a positive move toward providing better access.
"The more we can remove barriers for employees to access care, the greater the care is that they are going to receive," she says. "And the more we can get people to focus on preventive care, the healthier population base we are going to have."